Welcome to Community Connect!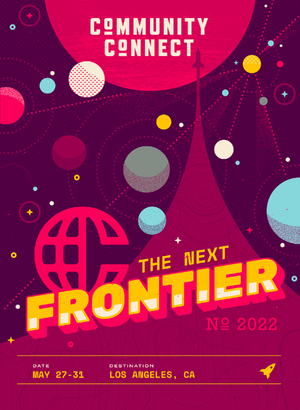 Community Connect is a Fandom community event that was first held back in 2015 at our old San Francisco office (we're still in SF, just in a different location). Prior to then, we'd had a number of successful admin visits to our office, where a few admins from one wiki at a time would come and visit. Marvel Database, DC Database, Wookieepedia, and Memory Alpha were among them. They became a great way to have those admins and our staff get to know each other better, and have pretty constructive conversations about feedback, pain points, and where we were going as a company. Not that we didn't have constructive online conversations, but so much gets lost in a text-based conversation: nuance, emotion, and intention among them.
So we figured, why not do it with even more communities all at once? And so in September 2015, we launched our first ever Community Connect where we brought 26 admins to the office to hear and talk about a wide range of topics around the community experience, product development, social media, and more. We held it again twice in 2016, once in San Francisco and once near our office in Poznan, Poland. It went on hiatus after that, but we brought it back in January 2020—just under the wire before the world started to close down. For that event, we brought fifty admins to Orlando, Florida and had a great time sharing our plans, hearing really helpful feedback, and hanging out at Disney World. The event was a hit, and even as we shifted to virtual for two events in 2021, it got great feedback from attendees.
This year, for Community Connect 2022, we're holding the event over Memorial Day Weekend, arriving May 27th and departing May 31st. It will be in Los Angeles, California, right near Universal Studios. And we're streaming it live for those not attending in-person!